On 24th March, 2020, the Party cell of the Museum of the Cultures of Vietnam's ethnic groups announced and awarded the officially recognition decision for 3 party members: Mr Duong Viet Binh, Mrs Pham Thu Huong and Mrs Sam Thi Nhan. They are 3 typical members who strived and trained well. Each member constantly improved his political prowess, professional knowledge, union activities, having enough the conditions of an official member, deserving to be recognized as an official Party member by the Party Standing Committee of Thai Nguyen city.
Because of the spreading tendency of Covid 19 and the crowded restriction, only Mrs Nguyen Thi Ngan, Party cell secretary, Museum director, Party group leaders and profession leaders of the museum attend and direct this ceremony.
The Party cell Secretary had a speech to deliver tasks to these 3 official Party members, wishing them to promote their intelligence and enthusiasm, to constantly cultivate their political prowess and scientific working style,  creating and being examples in all museum activities to contribute their ability to the preservation and development of the national cultural heritage.
This ceremony is an important event in the member development of Party and implementation of the Party organization, in order to complement the Party Cell young members who have capacity of contributing and strengthening the fighting strength of the Party organization and well implementing the political tasks of the Party cell.
These members will continue with 36 other party members of the Party cell to become the core force, as good examples in the museum, determined to successfully implement the targets and tasks of the Resolution of the XXI Party Congress, 2015-2020 period; preparation for Party cell Congress Session XXII, term 2020-2025 and years later.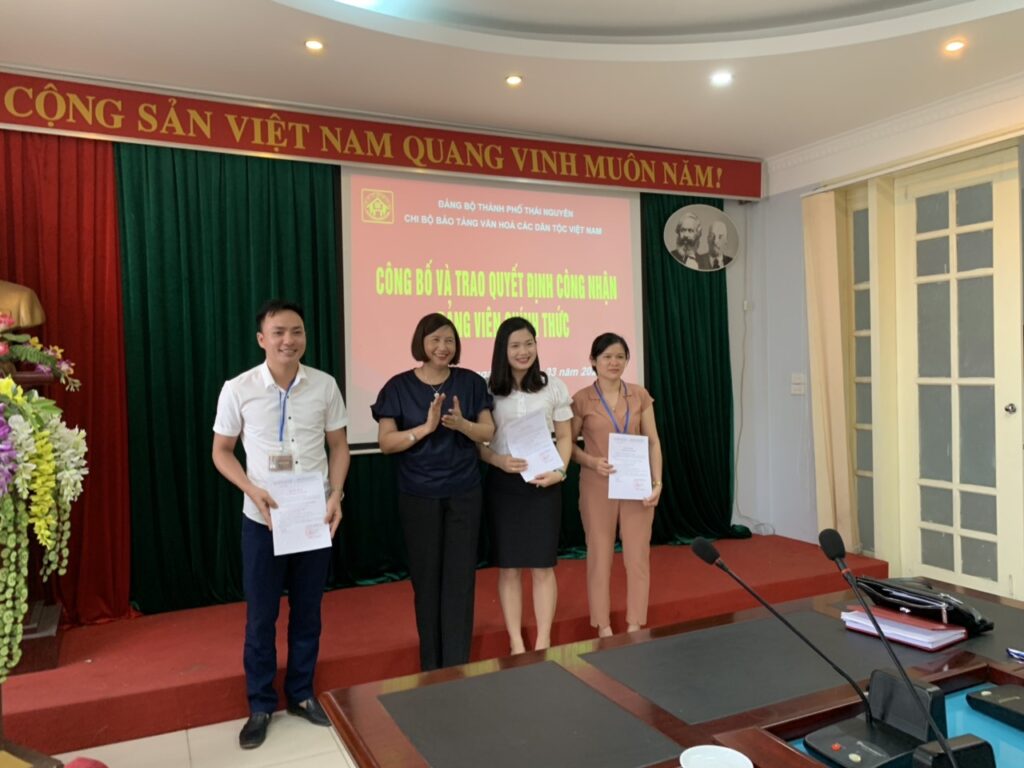 Photo 1: Mrs Nguyen Thi Ngan, Party cell secretary, Museum director gave the officially recognition decision for 3 members.
Photo 2: Mrs Sam Thi Nhan, on behalf of two official party members, had a speech and accepted the duties.
Museum of the Cultures of Vietnam's ethnic groups